It is said that the coming years will be of artificial intelligence. Currently, various companies have started launching their chatbots from which glimpses are starting to be seen.
You should know that the recently opened AI ChatGPT has launched. Keeping this in mind, Google has now introduced Bard AI technology.
The reason for the launch was to compete with Chat GPT-3. That is why it is brought to the market quickly. Google CEO Sundar Pichai himself gave this information in an official blog post.
He said that the difficult problems of the community will be solved easily with his arrival. So far, the company has only released it to a few testers.
After that, if successful, it will be brought to the market as soon as possible. Let's find out some specifics about it.
What is Google Bard?
Bard is an AI chatbot based on Google's LaMDA (Language Model for Dialog Applications) model technology.
Google has used artificial intelligence technology for this. It will answer the user's queries while connected to the internet. But Google did not say which questions could be answered.
For now, Google Bard is in beta and available to a limited number of people It will be available to all users after successful testing.
Let's understand "What is Google Bard", "How does Google Bard work" and "How to use Google Bard AI".
History of Google Bard
Talking about the history of the Google chatbot "Google AI Bard" based on artificial intelligence technology, its history is not very old, now on February 6, 2023, Google disclosed the information through its blog article. AI chatbot will soon be launched by Google for common people.
What does the Bard mean?
Does the word Bard really have a literal meaning? The answer is yes. Friends, now let's find out the metaphorical meaning of the Bard.
The word Bard literally means 'poet'. A tribal poet/singer is skilled in composing and reciting stanzas about heroes and their deeds.
Google has also named an AI chatbot called Bard to provide accurate answers to user queries.
What is LaMDA?
LaMDA is a type of language implementation that Google used in its AI Bard. Accordingly, this model listens to human voices and responds accordingly.
That is, if someone speaks in front of him, it hears his voice and responds. This is called LaMDA.
Simply, LaMDA is a language model launched by Google and a type of conversation-based software that listens to human voices and responds to you.
Google Bard is built using this LaMDA technology that can respond by understanding your voice.
What was the controversy about LaMDA in 2022?
LaMDA became controversial in 2022 when Google developer Blake Lemoine claimed his chatbot was human-like. The engineers who created it claim that it has begun to think like a human.
Here's what came up in the debate. According to him, the LaMDA chatbot has started saving itself. He said, his developer should not be banned. But Google shut it down calling it a rumor.
Key Features of Google Bard
The biggest feature of Google Bard is that it is a chatbot based on artificial intelligence technology. With the help of this, you will get correct and accurate answers to any of your questions.
It is a language model built using LaMDA technology. This means that you will get answers to your questions in English as well as in other languages.
Google Bard is more reliable than Chat GPT as you will get answers to all old questions as well as new ones.
How Does Google Bard Work?
Friends, now our question is to give you information about Google Bard, but what can Google Bard do for users?
So, let's tell your friends that Google Bard will offer users a creative outlet. This will be the starting point for answering all user queries by analyzing them.
Now only the tester is launched. Not everyone is allowed to enter there. That's why you can't squeeze it. According to sources, the test is going on.
It is said that it will be built and brought to the market soon. Only then can you tell how it works?
Google Bard is a language model that understands your queries, then pulls information from the web and puts it in front of you
Usually, when we search on Google, we are shown many website links, but Google Bard will give you direct answers.
The arrival of Google Bard will change the way you search because now Google Bard will answer your questions directly.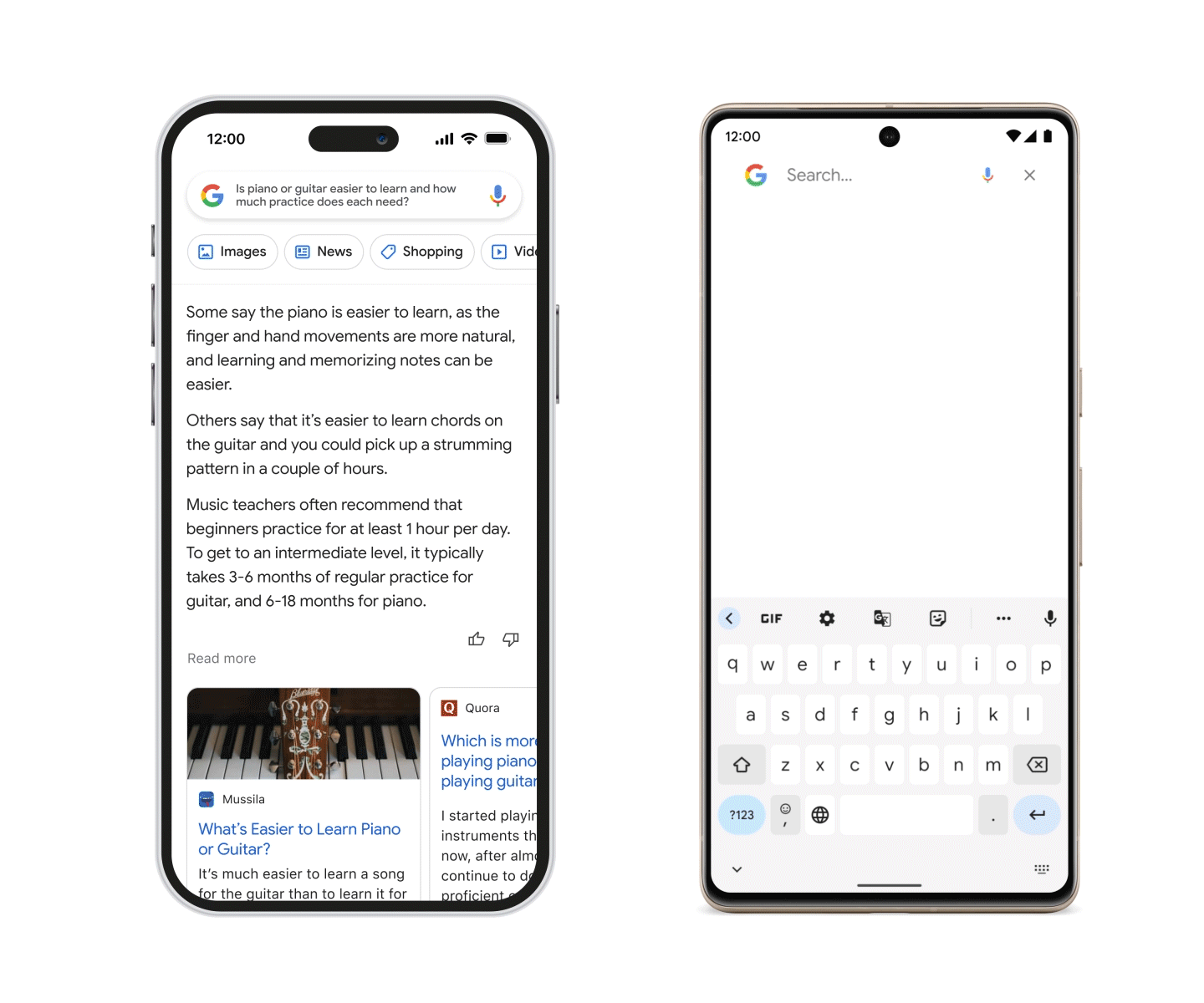 How To Use Google Bard AI?
If you're looking to sign up for the Google Bard AI chatbot right now, you might be disappointed. Because Bard is still in testing, it has not yet been released for public use.
According to Google, it will be released as soon as possible after successful testing, maybe in the next few months.
The company has been working on it for the past two years and will release it soon after its testing phase is over.
Let us also inform you that the company has not yet announced any confirmed date for its official launch.
Will Google Bard kill the search engines?
There is nothing new to say about the fact that Google's search engine is currently the largest search engine.
But with the arrival of Google AI Bard, everyone is wondering whether the Google search engine will be shut down or not. If you are wondering about this, Then let's say nothing like that will happen.
Because the Google search engine and Google AI are different things. Where you will need the information you need from the Google search engine.
In the meantime, you can get answers to your questions from the Google AI Bard. A separate web page will be linked. More information on this will be available after the launch.
The arrival of Google Bard will not end the search engine, but it will make it easier for users to find answers to their questions.
Google Bard's job is to summarize topics, but for more in-depth information, you should visit the website so the search engine doesn't run out.
What is the difference between Google Bard and ChatGPT?
Both Google AI Bard and ChatGPT are based on AI technology. But there are several differences between them, such as –
| Google Bard | ChatGPT |
| --- | --- |
| Google AI Bard is not yet rolled out to everyone. | ChatGPT is already available for free to all users. |
| On Google Bard, answers will be available in different languages. | ChatGPT provides accurate and precise answers only in the English language. |
| Google AI Bard Chatbot will have new information available along with old information. | ChatGPT only has data up to the year 2021. |
| Real-time and latest information will be available on Google Bard. | Real-time and latest information are not available on ChatGPT. |
| Google AI Bard will be able to provide users with the latest information much better. | Users will get only the data that was given due to training in ChatGPT. |
What will be the impact on Google for ChatGPT?
Google's AI tool isn't live yet So no information is given in this regard. This device is currently in the testing phase.
After launching it will be available to the general public. Only then will they understand the difference.
If you tell us, answers to questions asked by users are available in GPT Chat. Meanwhile, the latest information available on the internet can be found.
What is the benefit of Microsoft?
Microsoft launched Bing Chat with ChatGPT. On the other hand, Open AI Chat has established a GPT subscription.
Notably, a free version is available for users. But there are many problems here. In this case, users keep opening Microsoft Bing.
So now Google and Microsoft are fighting with AI technology in the market.
What will be the future of search due to AI?
In the future, with the help of AI tools, searching the Internet will be easier and will benefit users, as the search process will be faster.
What impact will the arrival of Google Bard have on people?
Google AI Bard, a type of chatbot. A lot of things will surely change with its arrival. But nothing more, creativity that humans can do, machines can never do. So no major change will be seen here.
Also Read:
Conclusion
In today's article, we talked about Google AI Bard, which is a new technology introduced by Google recently, so we hope you get all the information related to Google AI Bard. Information will be available.
By knowing what is Google Bard and how it works, anyone can take advantage of it and improve their browsing experience.
Although not much information about this technology has been released to the public, we have brought you some important facts as per the research of experts. We hope you enjoyed this article.